PRODUCTS
Optics, haptic, light and form - the design spectrum of our product range is almost unlimited. Our focus is on exclusive products whose individual appearance makes them something special, regardless of their application. It is our passion and our strength to carefully place them in the appropriate project context.
Together with architects, designers, clients and all other creative minds, we work out in which design our products will be used. In doing so, we think project-specific, cross-industry and are always open to further development of what already exists. So take your time and have a look around. We show a lot, but there is more to it!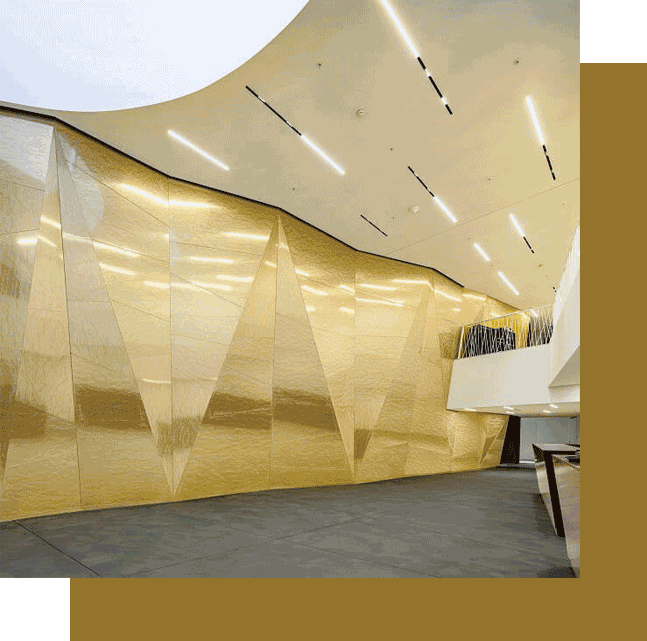 SEEN Elements
The combination of glass with other materials - this is what makes this area so special. The SEEN Elements are a self-developed product with single or double-sided metallic coated elements in various metals and colors. Functions such as energy input or bird protection are combined here with aesthetics.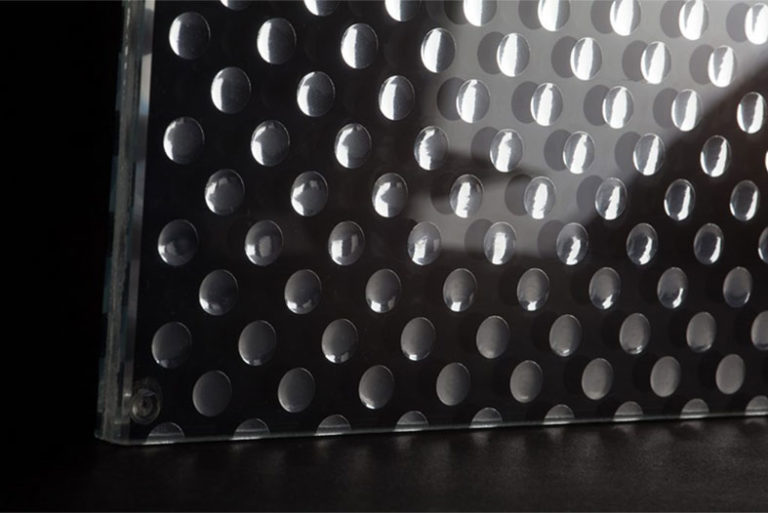 Metal Coatings
Refine your product: Whether plastic, slate, wood or glass, our metal coater adds gold (24K), aluminum or a desired color play to your material. The surface size is not important, because especially in 3D printing, individually produced smaller elements can be combined to create surfaces of any size.