The SEEN Elements offer a new, effective way to combine glass and bird protection. Laminated between glass, the inlay consisting of individual elements offers a wide range of possible applications. Two differently reflecting, three-dimensional surfaces made of aluminum, usually combined with a light-absorbing, color-neutral back, are available. The patterns with a coverage of less than 1%, which have been tested in the flight channel and are classified as highly effective, cause minimal irritation on the room side, but give the glass surface a high-quality exterior. The highly reflective aluminum coating "SEEN shiny" shows a visual reflection of 89%, the semi-reflective version "SEEN matt" 75%. The composition of the elements results in a three-dimensional effect, visible only on the metallic front.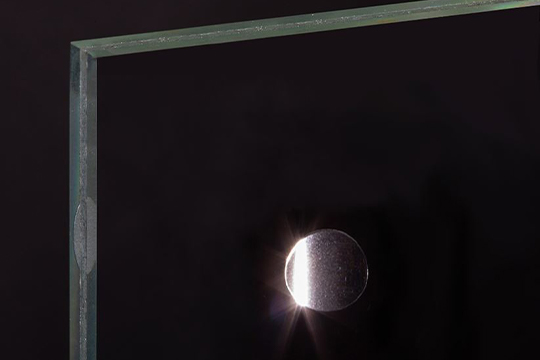 Front side:
highly reflective
Aluminium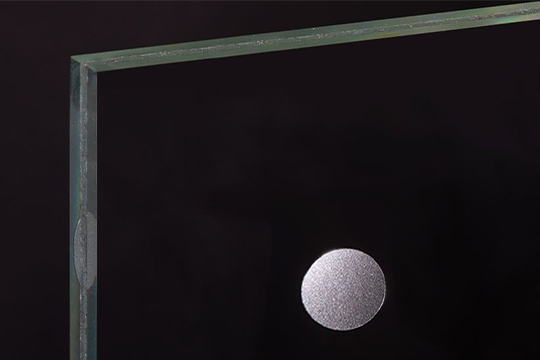 Front side:
semi-reflective
Aluminium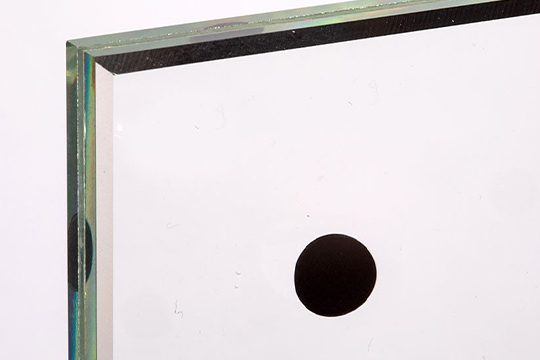 Backside:
light absorbing and
color-neutral coloring
Grid of the SEEN Elements
For bird protection, the SEEN Elements have been tested in different grids after the WIN-test by the Biological Station Hohenau-Ringelsdorf in 2019 and 2020.
Advantages of the SEEN Elements
Minimum coverage
The points of all grids cover less than one percent of the area and still achieve the classification of highly effective.
Between glass
The tested dot screens are laminated between glass and, in contrast to screen or digital printing, are permanently protected on the outside and leave the glass surface untouched.
Materiality
The light-absorbing and color-neutral back of the dots guarantees minimal irritation on the room side. The metallic, three-dimensional front gives the glass an elegant and lively surface.
Glass quality
The SEEN Elements do not require tempered glass and therefore offer a significant advantage in terms of glass quality and cost.
Bird protection and design
Another advantage of SEEN Elements is the very flexible and cost-effective production. Only one DXF and PDF file is required to produce a specific design. Customized solutions combined with the tested bird protection pattern within one or distributed over several glass surfaces are thus possible, even in combination with other metal coatings, colored variants or other element shapes and sizes.
Please feel free to contact us!